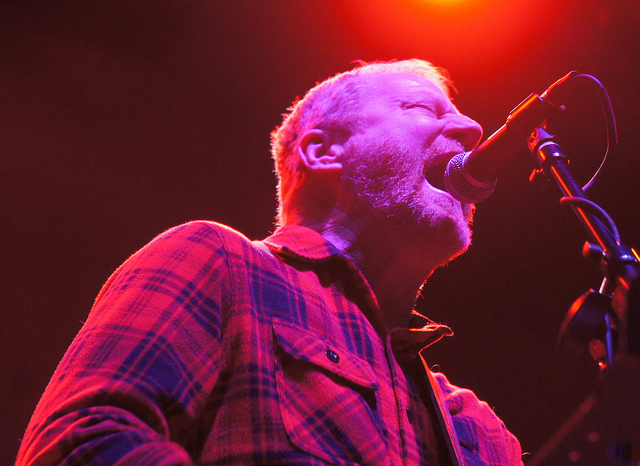 [photos by Dean Keim]
Yesterday, Camper Van Beethoven released their eighth album La Costa Perdida, and first since 2004. The album is a strong continuation of the band's latter-era mature material. That is to say a melodic mix of CVB songwriting abilities and eclectic influences delivered with technical proficiency. The band's traditional mini winter tour took them to NYC for the fifth consecutive January, but first at the new midtown venue Stage 48, a club similar in layout and vibe to the location of the three previous CVB NYC shows, Highline Ballroom, but with more "uptown" feel. While at last year's show we got a sneak peek at 3 of the new songs, on Saturday night the band played five of the album's ten tracks, including the single-quality number "Northern California Girls" that we are streaming below. While technically "opening" the show, these co-headline sets with Cracker (recording coming soon) are virtually full length, so the band played seventy minutes of material including quite a number of classics. Camper will continue to tour on the album with shows in the Southeast in January and the West coast in February.
This was our first trip to Stage 48. We were quite impressed with the sound quality of the room and the superb quality of this recording reflects the excellent system at Stage 48 and the talents of the venue's FOH Will. I recorded this set with the Sennheiser cards from the soundboard booth, which is located above the floor but below the balcony and mixed it with a fine board feed. Enjoy!
Stream "Northern California Girls":

This Recording is now available for Download in FLAC and MP3 and to Stream at Archive.org [HERE].
Note: All of the material on this site is offered with artist permission, free to fans, at our expense. The only thing we ask is that you download the material directly from this site, rather than re-posting the direct links or the files on other sites without our permission. Please respect our request.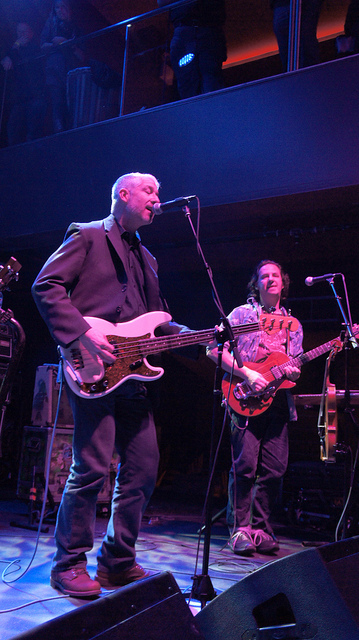 Camper Van Beethoven
2013-01-19
Stage 48
New York, NY USA
Digital Master Recording
Recorded from Inside of Soundboard Booth
Soundboard + Sennheiser MKH-8040s > Edirol R-44 (Oade Concert Mod) > 24bit 48kHz wav file > Soundforge (level adjustments, EQ, mixdown, set fades) > CDWave 1.95 (tracking) > TLH > flac (320 MP3 and Tagging via Foobar)
Recorded and Produced
by nyctaper
2013-01-22
Setlist:
[Total Time 1:09:34]
01 [introduction]
02 Waka
03 Pictures of Matchstick Men
04 Seven Languages
05 Summer Days
06 All Her Favorite Fruit
07 Northern California Girls
08 One Of These Days
09 Too High For the Love In
10 Sad Lovers Waltz
11 Take The Skinheads Bowling
12 You Got To Roll
13 Tania
14 Peaches in the Summertime
15 New Roman Times
16 L'Aguardiente
17 Eye of Fatima Part 1
18 Eye of Fatima Part 2
If you download this recording from NYCTaper, we expect that you will PLEASE SUPPORT Camper Van Beethoven, visit their website, and purchase La Costa Perdida directly from the Store at their website [HERE].