[Photos from the Glasslands show in September by acidjack]

If this Mercury Lounge show represents the new normal for The Soft Moon, this will be the last time I will be able to see them in a venue this size. After catching their sold out Glasslands show over in Brooklyn back in September, I knew they were on the way up.  Three months later in Manhattan, the San Francisco band showed that momentum is still going. This show kicks off a mini-tour for the band that will take them up to Boston, out to Chicago and Columbus, and down South before they wrap things up in Washington, DC later this month. The band's live act seems at times like a note-perfect rendition of their two records, The Soft Moon, Zeros and the Total Decay EP, which makes sense for a band whose sound relies upon the dark, at-times cold vibe created by their electronics. The band comes across confident and polished, perhaps reveling in the semi-anonymity created by playing in total darkness, with only their window blind-like video projections lighting the room. If you happen to be in any of the cities listed here, you owe it to yourself to check them out in a small club while you can.
I recorded this set with a soundboard feed by head FOH Kevin Mazzarelli and MBHO KA500N hypercardiod microphones. The sound is excellent. Enjoy!
Direct download of the complete show: [MP3] | [FLAC]
If the FLAC link is no longer working, email nyctaper for the FLAC files
Follow acidjack on twitter
Note: All of the material on this site is offered with artist permission, free to fans, at our expense. The only thing we ask is that you download the material directly from this site, rather than re-posting the direct links or the files on other sites without our permission. Please respect our request.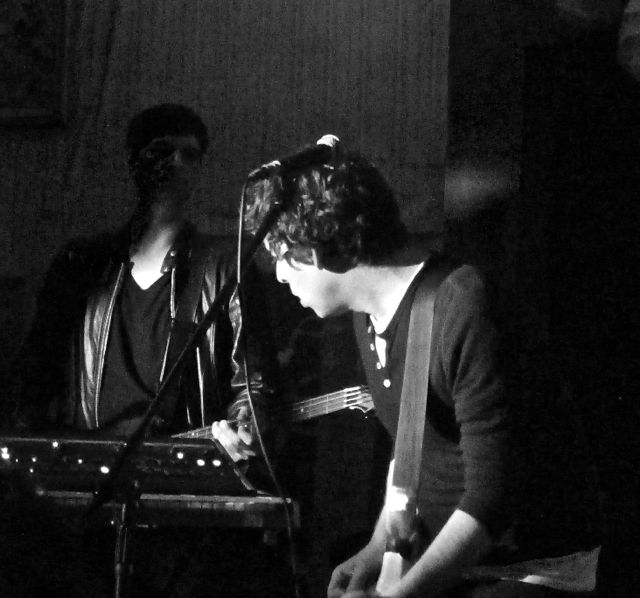 The Soft Moon
2013-01-08
Mercury Lounge
New York, NY USA
Exclusive download hosted at nyctaper.com
Recorded and produced by acidjack
Soundboard + MBHO KA500N>MBP603>Aerco MP-2>>Roland R-26>2x24bit/48kHz WAV>Adobe Audition CS 5.5 (align, adjust levels, mix down)>Izotope Ozone 5 (EQ, exciter (tape effect)>Audacity 3.0 (set fades, tracking, amplify, balance, downsample)>FLAC ( level 8 )
Tracks [Total Time: 50:46]
01 Die Life
02 Circles
03 Into the Depths
04 Dead Love
05 Zeros
06 [banter/false start]
07 Alive
08 Parallels
09 Insides
10 [unknown]
11 ["encore" break]
12 We Are We
13 Want
If you enjoyed this recording, PLEASE SUPPORT The Soft Moon, like them on Facebook, and purchase their releases, including Zeros, from Captured Tracks [HERE]