[photos courtesy of Jill Harrison and For the Love of Brooklyn]
The Music Hall of Williamsburg recently hosted the two-night sold-out "Evenings of Sex and Death" tour featuring Canadian indie group Stars. A cheeky theme, yet one the band has continually explored throughout their long-running career. While the first night's performance focused on the carnal, the second show paid tribute to their darker material.
Though the theme of the night was DEATH, the band was rested and in great spirits after such a warm reception the previous night. Highlights of this show included "Dead Hearts," which was preceded by a onstage seance to summon the ghosts of Williamsburg, and the over-the-top melodramatics of "Do You Want to Die Together?" – a raucous duet about suicide from their latest album. Ever paying it forward for their longtime fans, Stars also played many of the hits from their classic LP "Set Yourself on Fire", including the title track and "Your Ex-Lover Is Dead", featured below.
I recorded the Stars with an excellent soundboard feed again provided by the band's engineer and good friend, Marty, and for the second I decided to use a pair of MBHO cardioid microphones which are among my favorite indoor microphones. Their slightly brighter tone and ability to cut through the natural reverb of the room produces an incredibly clean sound which I think is even better than the previous night.
Our thanks goes to the Stars and their management for allowing us to record both nights from their recent run and we hope you enjoy!
Stream "Your Ex-Lover Is Dead"
[audio:http://nyctaper.com/S1110Stars1102/stars2013-03-09.yourexloverisdead.mp3]
Stream "Fixed"
[audio:http://nyctaper.com/S1110Stars1102/stars2013-03-09.fixed.mp3]
Direct download of the complete show: [MP3] | [FLAC]
Note: All of the material on this site is offered with artist permission, free to fans, at our expense. The only thing we ask is that you download the material directly from this site, rather than re-posting the direct links or the files on other sites without our permission. Please respect our request.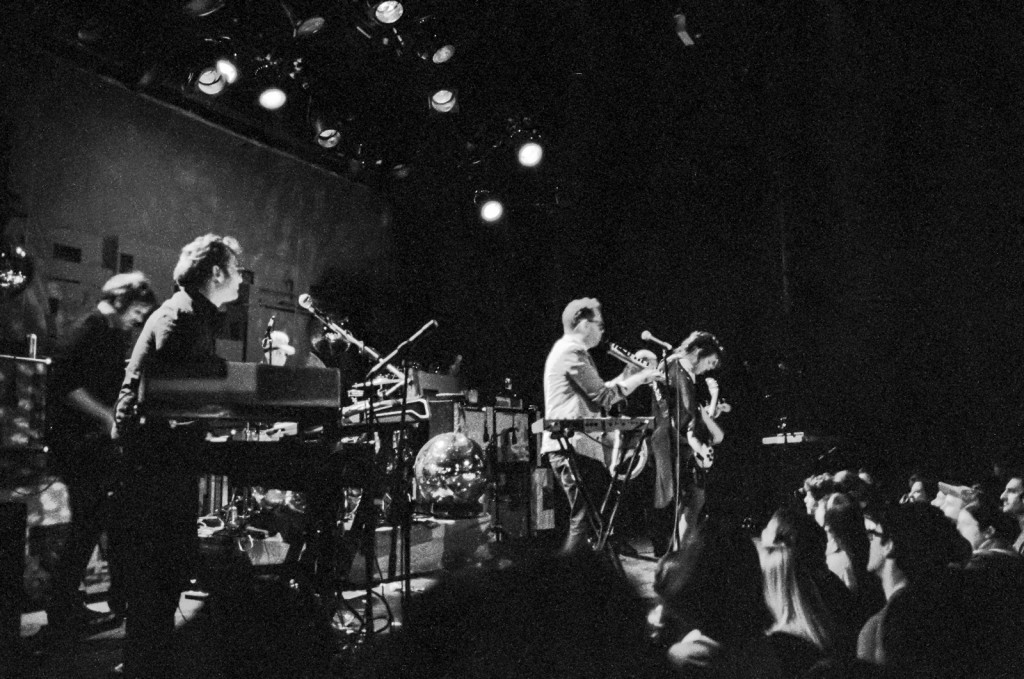 Stars
Music Hall of Williamsburg
Brooklyn, NY
2013-03-09
Exclusive download hosted at nyctaper.com
Recorded and Produced by hi and lo
Recordist : hi and lo
Source: MBHO KA200/603 (PAS) > PSP-2 + Soundboard >> Tascam DR-680 @ 24 bit / 48 kHz
01. Intro
02. The Theory of Relativity
03. Elevator Love Letter
04. A Song is a Weapon
05. Death to Death
06. Ageless Beauty
07. The North
08. Backlines
09. The Light
10. Do You Want To Die Together?
11. Your Ex-Lover Is Dead
12. Set Yourself on Fire
13. Going, Going, Gone
14. Lights Changing Colour
15. Dead Hearts
16. Tru
17. Fixed
18. Hold On When You Get Love and Let Go When You Give It
19. Take Me to the Riot
20. Walls
21. (Encore Call)
22. My Favourite Book
23. What the Snowman Learned About Love
24. Reunion
25. Barricade
If you enjoyed this recording, PLEASE SUPPORT Stars, visit their website, and purchase any of their CDs or Vinyls from their online store [HERE].