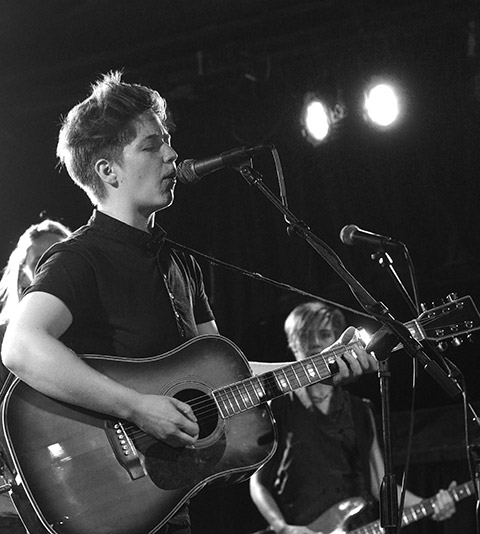 [photos by PSquared Photography]
The physical copies of Julia Weldon's new CD Light is a Ghost arrived in her manager/brother's office on the afternoon of her CD release show last Friday. This serendipitous bit of fortune carried over into the celebratory feeling of her show at the Knitting Factory that night and also allowed us to snag a copy for multiple plays over the weekend. The CD is really everything we could have hoped for from this tremendous artist. The material is well-paced and highlights her many talents — strong voice, deep sense of melody, insightful lyrics and a keen sense of humor. Whether its this CD or her next, Julia Weldon is an artist destined for big things, and we are fortunate to be able to hitch onto her ride early on. The show at the Knit was also a family affair. Besides her brother (and manager), both of Julia's parents (thanks on the CD) were there for support. In her bio, Julia notes that she came out at 12, and while we're not privy (nor should we be) to the details of her parent's reaction, its safe these days to assume that they are completely supportive. This is perhaps why her music is almost "post-gay", that is to say that her songs don't focus or even really touch on the struggle with phobias and acceptance. The lyrics treat her sexuality unselfconsciously and as a matter-of-fact — and that's both empowering and refreshing. At the Knit, Julia and her band worked through the complete album, with a bonus song as encore. We are streaming "Icarus", which was perhaps the most fully realized performance on a night when each number shined throughout.
Julia Weldon is touring for a half dozen dates in the South and Midwest before returning to NYC in September.
I recorded this set with the Sennheiser cards mixed with an excellent board feed from house soundman Rob, and the sound is excellent. Enjoy!
Stream "Icarus":

Download the Complete show [MP3] / [FLAC]
Note: All of the material on this site is offered with artist permission, free to fans, at our expense. The only thing we ask is that you download the material directly from this site, rather than re-posting the direct links or the files on other sites without our permission. Please respect our request.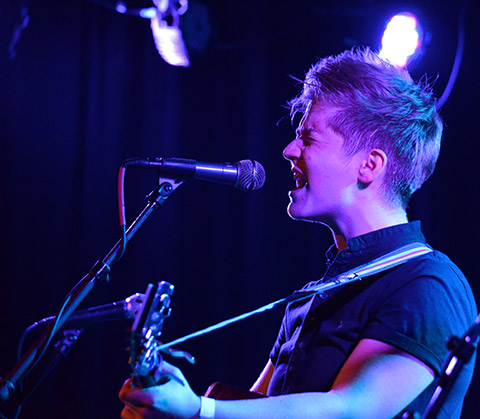 Julia Weldon
2013-07-19
Knitting Factory
Brooklyn NY
Digital Master Recording
Soundboard + Audience Matrix
Soundboard + Sennheiser 8040 Cardioids > Edirol R-44 (Oade Concert Mod) > 2 x 24bit 48kHz wav files > Soundforge (level adjustments, mixdown, EQ, set fades) > CDWave 1.95 (tracking) > TLH > flac (320 MP3 and tagging via Foobar)
Recorded and Produced by nyctaper
2013-07-24
Setlist:
[Total Time 1:03:18]
01 Meadow
02 Went to My Woman
03 [banter – Zack Bruce]
04 Icarus
05 Careful in the Dark
06 [banter – thanks]
07 You Never Know
08 All I Gave Her
09 Marian
10 [band introductions]
11 Round Again
12 [banter – parents]
13 Soon
14 Miles
15 Same Games
16 [encore break]
17 All the Birds
18 [banter – CDs]
19 One of These Days
If you download this recording from NYCTaper, we expect that you will PLEASE SUPPORT Julia Weldon, visit her website, and purchase her music from the links at her website [HERE], including Light is a Ghost, due for online release on August 20.