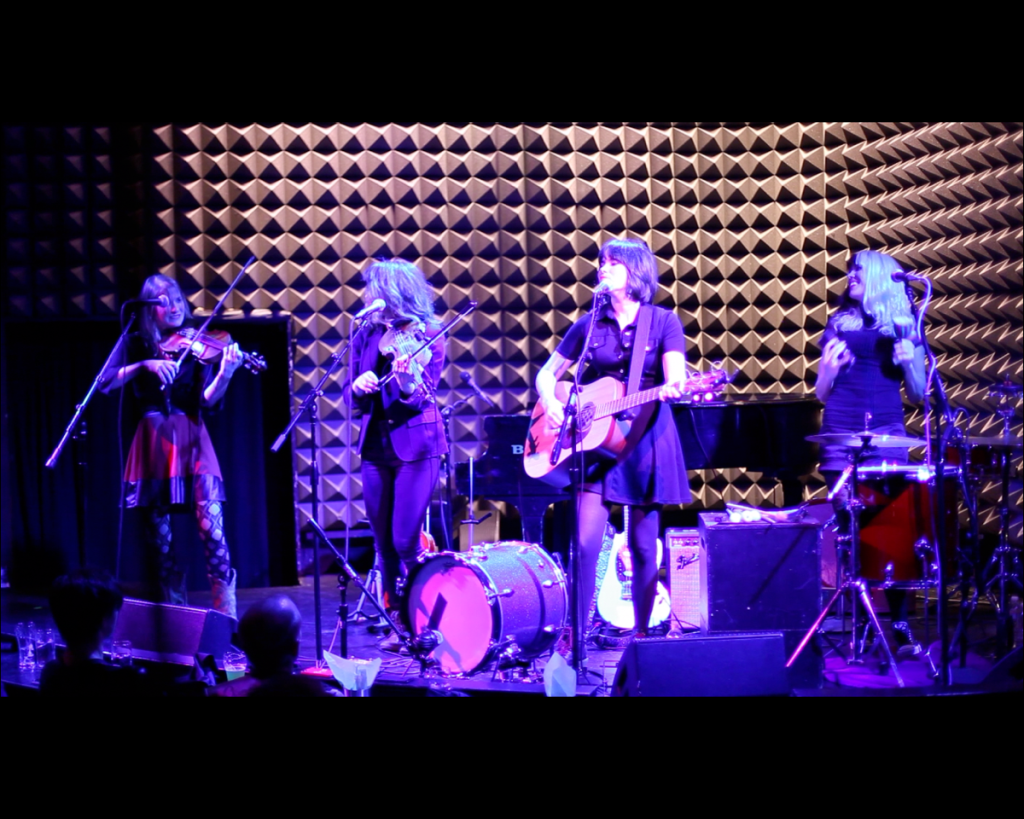 [photos by Chris Battaglia]
The Parkington Sisters are a great story. The group are all the biological children of musical parents and each of the sisters is a remarkable talent in and of themselves. But as a group they are a breathtaking display of vocal and instrumental proficiency. Last week at Joe's Pub, we experienced the live Parkington Sisters and the show was simply mesmerizing. While sister Rose is the most frequent lead singer, along with playing piano and guitar, it would be a mistake to focus solely on her talents. Ariel and Sarah play viola and violin and produce stunning harmonies. And Nora provides much of the percussion, additional harmonies, and is the unofficial band onstage spokesperson. The Sisters' set was a nice mix of their recorded material and some neat covers, and included much of their brand new EP Inside My Head (title track streaming below). The personal highlight of the evening was a song that I believe is an unreleased original track called "Fall To My Knees", which begins with Rose solo at the piano but develops into a full-on sister harmony number of depth and poignancy. We hope to hear more of this song on the band's next release. It has the potential to deliver the huge fan base that the Parkington Sisters deserve. We are streaming it below.
I recorded this set with the Sennheiser cardioids mounted adjacent to a floor beam about twenty feet from the stage and mixed it with a mono board feed. The sound quality is superb. Enjoy!
Stream "Inside My Head":

Stream "Fall To My Knees":

Download the Complete Show [MP3] / [FLAC]
Note: All of the material on this site is offered with artist permission, free to fans, at our expense. The only thing we ask is that you download the material directly from this site, rather than re-posting the direct links or the files on other sites without our permission. Please respect our request.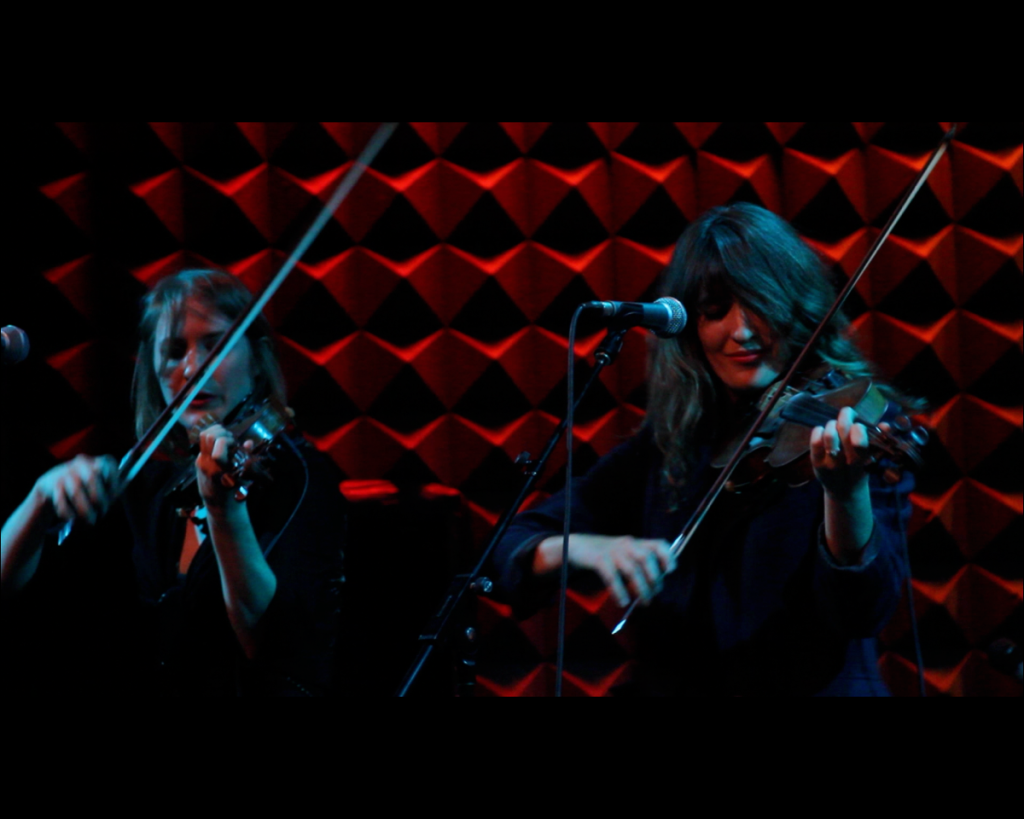 Parkington Sisters
2013-10-10
Joe's Pub
New York, NY
Digital Master Recording
Soundboard + Audience Matrix
Soundboard + Sennheiser MKH-8040s > Edirol R-44 (Oade Concert Mod) > 2 x 24bit 48kHz wav files > Soundforge (level adjustments, mixdown, set fades) > CDWave 1.95 (tracking) > TLH > flac (320 MP3 and tagging via Foobar)
Recorded and Produced
by nyctaper
Setlist:
[Total Time 1:04:49]
01 Ours By The Day
02 Plastic Islands
03 Cruel
04 September
05 Fatal Heart
06 Stay [Rihanna]
07 Fall To My Knees
08 Me Oh My
09 Try For You
10 Siren
11 Shadows
12 Jolene [Dolly Parton]
13 In The Pines [Leadbelly]
14 [banter – intros]
15 There There [Radiohead]
16 Inside My Head
17 [encore break]
18 Everything Will Be OK
If you enjoyed this recording, PLEASE SUPPORT The Parkington Sisters, visit their website, and purchase their official material from the Store at their website or purchase the new EP Inside My Head from Bandcamp [HERE].