[Photos by acidjack]
Consider any of the singing competitions that rule TV-land and it's obvious that there's no shortage of perfectly good singer-songwriters. Many a loser of The Voice is capable of killing on a few cover songs in a coffee shop. There are dozens and dozens who can hit the right notes and make the right faces and get somebody to vote for them on their phone. What almost all of them don't have, not really, is what Torres, aka Mackenzie Scott, has. She sings with grit, with feeling, and sometimes it's not as pretty as it should be or as tied with a neat bow as a fifteen year old on an iPhone might like. When she sings "Honey" you hear the pleading and the hurt, and when her hushed voice grows into a harsh, wailing peak, you feel like you're right there with her. This one of many good reasons that her self-released album grabbed the attention it did. Torres isn't just putting a bunch of so-so tracks out there, hoping somebody cares. Her work demands to be heard.
Finding Glasslands pretty busy on a Wednesday night these days is hardly news, but Torres owned the audience in a way many artists can't. From the leadoff track to her record, "Mother Earth, Father God" to the solemn, solo closer "November Baby," she held the crowd rapt, the noise of the bar kept at bay through sheer force of will. She doesn't take her audience for granted, but her set isn't accommodationist, either. A lesser artist sitting on a single self-released album wouldn't play multiple songs stretching past the five-minute mark, including her encore, but such is Scott's confidence and skill that I didn't even notice the track lengths until I mixed this recording down. Considering this was Scott's first Brooklyn show as a borough resident (she comes from Nashville), I think she's more than made the case that she'll be around a while.
I recorded this set with the installed house sound system including a board feed from Glasslands engineer  Matt. The sound quality is excellent. Enjoy!
At the request of Torres' management, this recording is offered in streaming format only.
Stream the full set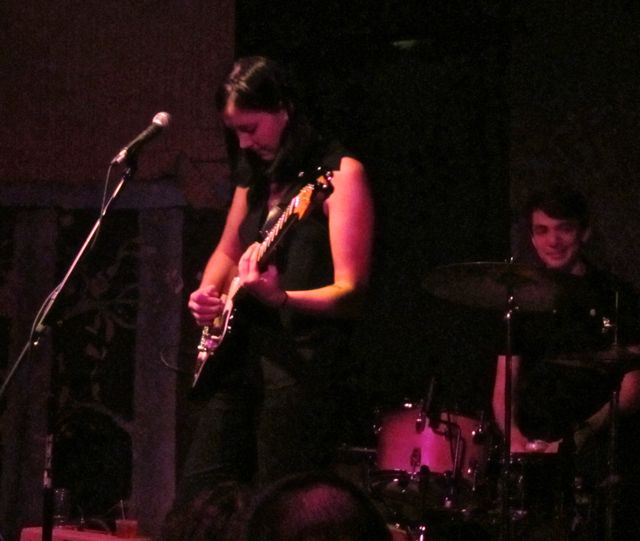 Torres
2013-09-25
Glasslands
Brooklyn, NY USA
Exclusive live stream hosted at nyctaper.com
Recorded and produced by acidjack
Soundboard (engineer: Matt) + Naiant X-R>Roland R-26>2x24bit/48kHz WAV>Adobe Audition CS 5.5 (align, mix down, edits to SBD)>Izotope Ozone 5 (EQ, effects)>Audacity 2.03 (fades, tracking, light parallel compression, amplify, balance, downsample, dither)>FLAC ( level 8 )
Tracks
01 Mother Earth, Father God
02 Moon & Back
03 [banter]
04 Jealousy and I
05 [banter2]
06 When Winter's Over
07 [banter3]
08 "Proper Polish Welcome" [new]
09 Honey
10 [banter4]
11 Come To Terms
12 Waterfall
13 [encore break]
14 November Baby
If you enjoyed this recording, PLEASE SUPPORT Torres, visit her website, and buy her record (including pre-orders for physical copies) there.