Follow @acidjacknyc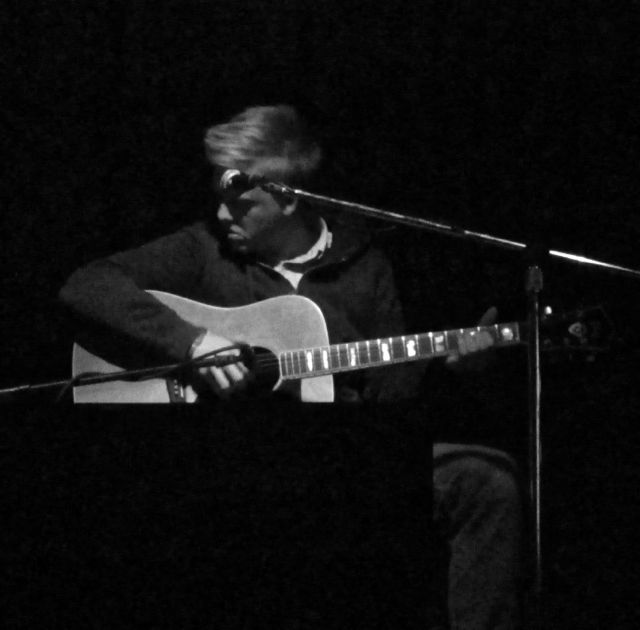 [Photos by acidjack]
Guitar prodigy and all-around nice guy Daniel Bachman closes out my posts for 2013, as he deserves to. This prolific young artist, who we first experienced at Hopscotch earlier this year, has been cranking out stunning solo guitar records at a breakneck pace, with the understated genius of Jesus, I'm A Sinner hitting shelves via Tompkins Square this year and another LP forthcoming on Asheville, NC imprint Bathetic Records in early-mid-2014. Based on some of his recent live sets, there seems to be yet more material at the ready for after that. This set previewed a bunch of the forthcoming record, and even gave Bachman a chance to do an extra-long set due to the disappearance of the night's headliner. We were more than OK with that, as Daniel busted out some long songs to stretch it out, including "Copperhead" and his just-for-this-night mashup of "Blenheim" and "We Would Be Building", which is streaming below. Daniel deserves your love and your ears, and we hope you dig it.
I recorded this set with a soundboard feed and Schoeps MK4V cardiod microphones. Other than some occasional HVAC noise in the audience mics, the sound quality is outstanding. Enjoy!
Stream "Blenheim/We Would Be Building"

Download the Complete Show [MP3] | [FLAC]
Note: All of the material on this site is offered with artist permission, free to fans, at our expense. The only thing we ask is that you download the material directly from this site, rather than re-posting the direct links or the files on other sites without our permission. Please respect our request.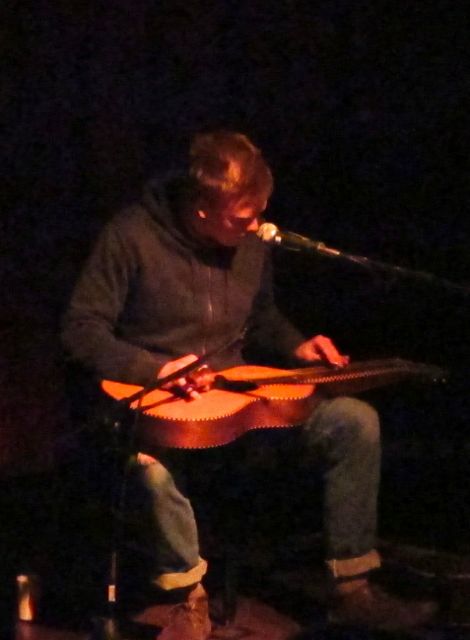 Daniel Bachman
2013-12-12
Union Pool
Brooklyn, NY USA
Exclusive download hosted at nyctaper.com
Recorded and produced by acidjack
Soundboard + Schoeps MK4V>KCY>Z-PFA>>Roland R-26>2x24bit/48kHz WAV>Adobe Audition CS 5.5 (mix down, noise reduction)>Izotope Ozone 5 (effects)>Audacity 2.0.3 (tracking, fades, amplify, balance, downsample)>FLAC ( level 8 )
Tracks [Total Time 49:45]
01 Intro>Little Lady Blues
02 Orange Co. Serenade
03 And Now I Was Born To Die
04 Pig Iron
05 Sarah Anne
06 [banter]
07 Coming Home
08 [banter2]
09 Copperhead
10 [banter3]
11 Blenheim/We Would Be Building
If you enjoyed this recording, PLEASE SUPPORT Daniel Bachman, visit his website, and buy his records from Tompkins Square as well as looking into a pre-order of the forthcoming release from Bathetic.