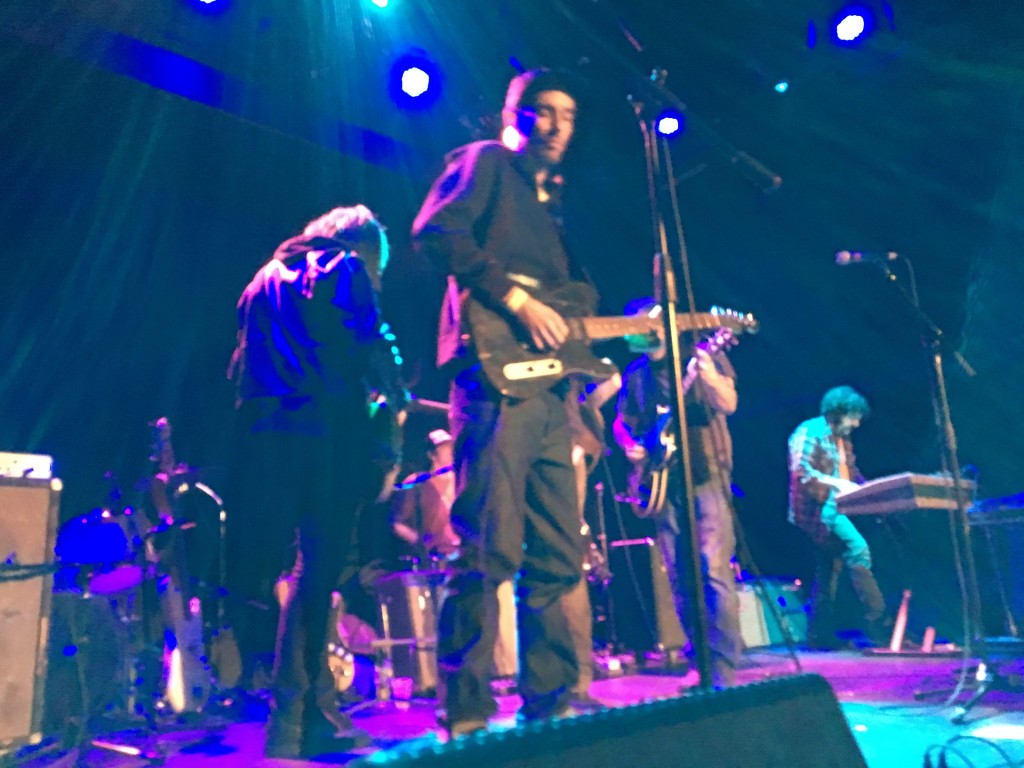 Soldiers of Fortune have marketed themselves at various points as an "anti-band" — one that never writes music, practices, or records. Of course, given the cast of players (Brad Truax (Interpol, others)), Kid Millions (Man Forever, Oneida), Barry London (Oneida), Matt Sweeney (Chavez, many others), Jesper Eklow (Endless Boogie, others), Mike Bones, and Papa Crazee (Oneida)), that's hardly a disqualification from being a "band." These are folks whose improvisational turns regularly outshine their recorded output. This show at Bowery Ballroom comes on the heels of the release in November 2015 of their record Early Risers, a more song-based affair, but of course that didn't stop the crew from delving in one long, multi-movement sustained jam (which, I confess, may or may not include actual songs from the record). Though Cass McCombs was the night's headliner, you might not have known it from looking at the packed floor of the venue, where it seemed an entire crew of heads were there just for this set, ultimately being replaced by yet-more people for Cass's set. As with our excellent recent spate of Oneida shows, this was an experimental music fan's dream, a can't-miss experience from an outfit that you don't see around here too often.
I recorded this set with Schoeps MK5 cardiod microphones in our usual spot together with a soundboard feed from Bowery legend Kenny. The sound quality is outstanding. Enjoy!
Download the complete show: [MP3/FLAC]
Stream the complete show:

Soldiers of Fortune
2016-01-07
Bowery Ballroom
New York, NY USA
Exclusive download hosted at nyctaper.com
Recorded and produced by acidjack
Schoeps MK5c>KC5>CMC6 + Soundboard (engineer: Kenny)>>Zoom F8>2x24bit/48kHz WAV>Adobe Audition CS 5.5 (align, mix down)>Izotope Ozone 5 (EQ, effects)>Audacity 2.0.3 (track, amplify, downsample, dither)>FLAC ( level 8 )
Tracks
01 Part I
02 Part II
03 Part III
If you enjoyed this recording, please check out Soldiers of Fortune on bandcamp and buy their latest album, Early Risers, there.