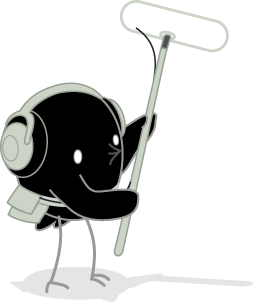 December:
After a little 10 day break, nyctaper hits the halls again for a glut of recording activity. December kicks off with at least 9 concerts in the first 15 days of the month, with possibly more to be added. Several of these events have been sponsored by readers of this site, to whom we all owe a debt of thanks.
Error 503 is Gone:
The dreaded "Error 503" message, which was the result of server limitations placed on nyctaper, has been removed by the host server. Concurrent connections by a single user were limited after the server overload in October, so that any time multiple files were queued an error occurred. This also prevented the effective use of download managers. Users can now go back to the use of Down Them All! or other download managers for nyctaper.
Support the Bands:
I am very happy to report that many users have either posted or contacted nyctaper via email regarding the various ways that they have supported the artists featured on this site. Additionally, click-through purchases have risen, and in particular the new Pylon reissue of Gyrate
seems to be a popular order. Thank you to the many users who continue to support the artists!
Upcoming Events:
Richard Hawley:
December 1, 2007, Posted Above
Ted Leo and the Pharmacists:
December 5, 2007, Posted Above
Yo La Tengo:
December 6, 2007, Posted Above
Fiery Furnaces:
December 8, 2007, Posted Above / Opener MGMT Posted Above
Pierce Turner:
December 9, 2007, Recorded — Unusable Recording due to Crowd Noise

The Figgs:
December 14, 2007, Recording not Possible
The Figgs:
December 15, 2007, Recording not Possible
Natalie Merchant:
January 8, 2008, Hiro Ballroom, NYC
The Royal Albert Hall Project:
January 12, 2008, Wintergarden, World Financial Center
Fiery Furnaces:
January 17, 2008, Maxwell's, Hoboken, NJ
Mission of Burma:
January 19, 2008, Music Hall of Williamsburg, Brooklyn NY
Magnetic Fields:
February 21, 2008, Town Hall, NYC
The National:
February 22, 2008, BAM Opera House, Brooklyn NY
Bruce Springsteen:
February 28, 2008, Civic Center, Hartford, CT
There are several upcoming events that will most likely be added in the near future, including Govt Mule December 28 at the Beacon. We continue to hold out hope of a Neil Young at the United Palace ticket.
Coming Soon: nyctaper end of the year best-of concert list!