[photos by Maryanne Ventrice – courtesy of Prefix Magazine]
A small record label is going to get very lucky in the near future. After she moved to LA and was released from her contract with XL Recordings, Holly Miranda has spent the last couple of years writing, recording and perfecting a new album. At Glasslands on Sunday night, much of the new album material was on display. From the first notes of the opener "Mark My Words" it was very much apparent that Holly is truly "back", and as she worked through the set with a full band (including horns) I came to the very inescapable conclusion that the new album is the best music she's ever written. As the new record is shopped to the appropriate label, my guess is that it won't be long before someone snaps it up. The songs magnify all of Holly's strengths — her ability to write and perform everything from blues-based rock to sweet love songs, and many styles in between. We're streaming "The Only One", a song that I had never heard before but which struck me instantly with its true beauty. We really could have streamed any highlight, because there were many. Holly Miranda will play again in NYC at Rockwood Music Hall on July 17.
We recorded this set with our installed rig (Naiant Cards plus board) and the sound is superb. Enjoy!
Stream "The Only One":

Download the Complete show [MP3] / [FLAC]
Note: All of the material on this site is offered with artist permission, free to fans, at our expense. The only thing we ask is that you download the material directly from this site, rather than re-posting the direct links or the files on other sites without our permission. Please respect our request.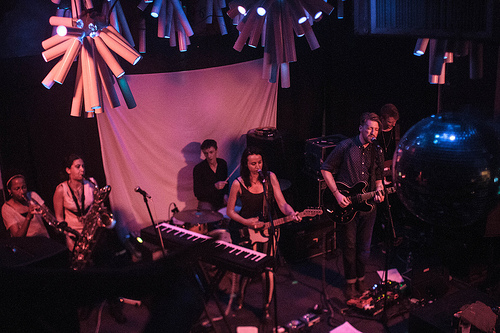 Holly Miranda
2013-06-02
Glasslands Gallery
Brooklyn, NY USA
Digital Master Recording
Soundboard + Audience Matrix
Soundboard + Naiant X-R Cardioid > Edirol R-44 (Oade Concert Mod) > 2x 24bit 48kHz wav files > Soundforge (level adjustments, set fades, downsample) > CDWave 1.95 (tracking) > TLH > flac (320 MP3 and Tagging via Foobar)
Recorded and Produced
by nyctaper 2013-06-05
Setlist
[Total Time 42:45]
01 Mark My Words
02 [false start]
03 Whatever You Want
04 Fuck in the Sun
05 [banter – Ambrosia intro]
06 Desert Call
07 The Only One
08 [banter – thanks]
09 Everlasting
10 Heavy Heart
11 [band introductions]
12 Waves
13 [banter]
14 Pelican Rapids
If you download this recording from NYCTaper, we expect that you will PLEASE SUPPORT Holly Miranda, visit her website, and purchase her new album when its released.