[Photos courtesy of Dean Keim. See his Flickr stream [HERE]]
It is hard not to be overshadowed a bit when you have the task faced by Kurt Vile and the Violators, who opened the epic Dinosaur Jr. 25th Anniversary Show last weekend at Terminal 5. But, even facing an expectant crowd yearning for J. Mascis' guitar shredding (and that of a slew of special guests, including Kurt himself), Vile was not to be outdone so easily.  Since we last caught one of his sets opening for Yo La Tengo at Maxwell's last year, Kurt has continued to rack up accolades for his Matador-released Smoke Ring For My Halo and continued to improve and develop his live sound. That was on full display here, as the band's psychedelic guitar pyrotechnics on songs like "Jesus Fever" from Halo dominated the room. The Violators on this night included a second guitarist from another Philly band and site favorite, Purling Hiss frontman Mike Polizze, who added his own unique style to this seven-song set. Getting to check out a set from Kurt Vile before an epic two-hour plus Dinosaur Jr. show was just the first of this night's many awesome moments.
Johnny Fried Chicken Boy and I recorded this set from the floor in front of the soundboard, in a designated taping section graciously arranged for us by Dinosaur Jr. The microphones used were AKG 414s in the "mid/side" configuration, which allows the user to vary the amount of room reflections, and gave some nice clarity to the sound of this often-boomy room. Enjoy!
The Dinosaur Jr. set was recorded and will be posted on the site shortly.
Stream "Jesus Fever"

Download the MP3 files [HERE] | Download the FLAC files [HERE]
If the FLAC link is no longer working, email nyctaper for the FLAC files
Follow acidjack on twitter
Note: All of the material on this site is offered with artist permission, free to fans, at our expense. The only thing we ask is that you download the material directly from this site, rather than re-posting the direct links or the files on other sites without our permission. Please respect our request.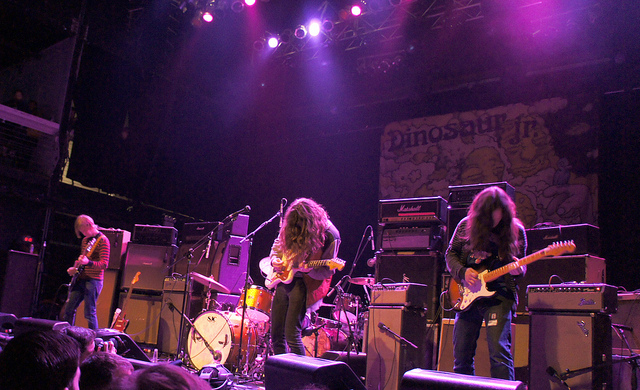 Kurt Vile and the Violators
2012-12-01
Terminal 5
New York, NY USA
Exclusive download hosted at nyctaper.com
Recorded and produced by acidjack
AKG C 414 B-XLS (FOB, DFC, M/S)>Sound Devices USBPre2>Edirol R-44 [OCM]>24bit/48kHz WAV>Izotope Ozone 5 (EQ, exciter)>Adobe Audition CS 5.5 (decode M/S, adjust levels)>Audacity 3.0 (set fades, tracking, amplify, balance, downsample)>FLAC ( level 8 )
Tracks
01 Hunchback
02 Monkey
03 Jesus Fever
04 On Tour
05 Ghost Town
06 Freeway
07 [banter]
08 Smoke Ring for My Halo
If you enjoyed this recording, PLEASE SUPPORT Kurt Vile, visit his website, and purchase Smoke Ring For My Halo from Matador Records [HERE].