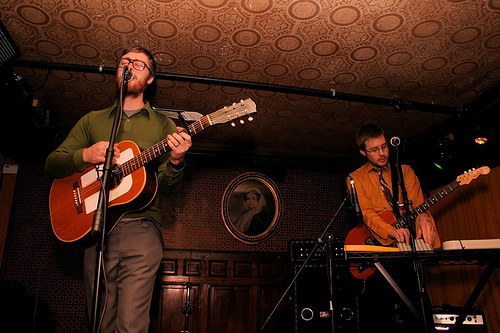 Jeremy Messersmith is an outstanding singer-songwriter from Minneapolis with a sweet voice and lilting melodies. His new album The Silver City is an ode to his hometown and contains a cover of "Skyway" by the Twin Cities greatest band, The Replacements. The CD was produced by Dan Wilson of Semisonic.
Jeremy begins a tour this week that begins in St. Paul and comes East. The tour includes stops at World Cafe and a session with Daytrotter.
The two NYC dates are a follows:
November 21 Pianos NYC
November 22 Union Hall Brooklyn
NYCTaper will be there to capture audio of one of the two NYC shows.
Sample a track from Jeremy Messersmith's new CD The Silver City:
Virginia MP3 [here]