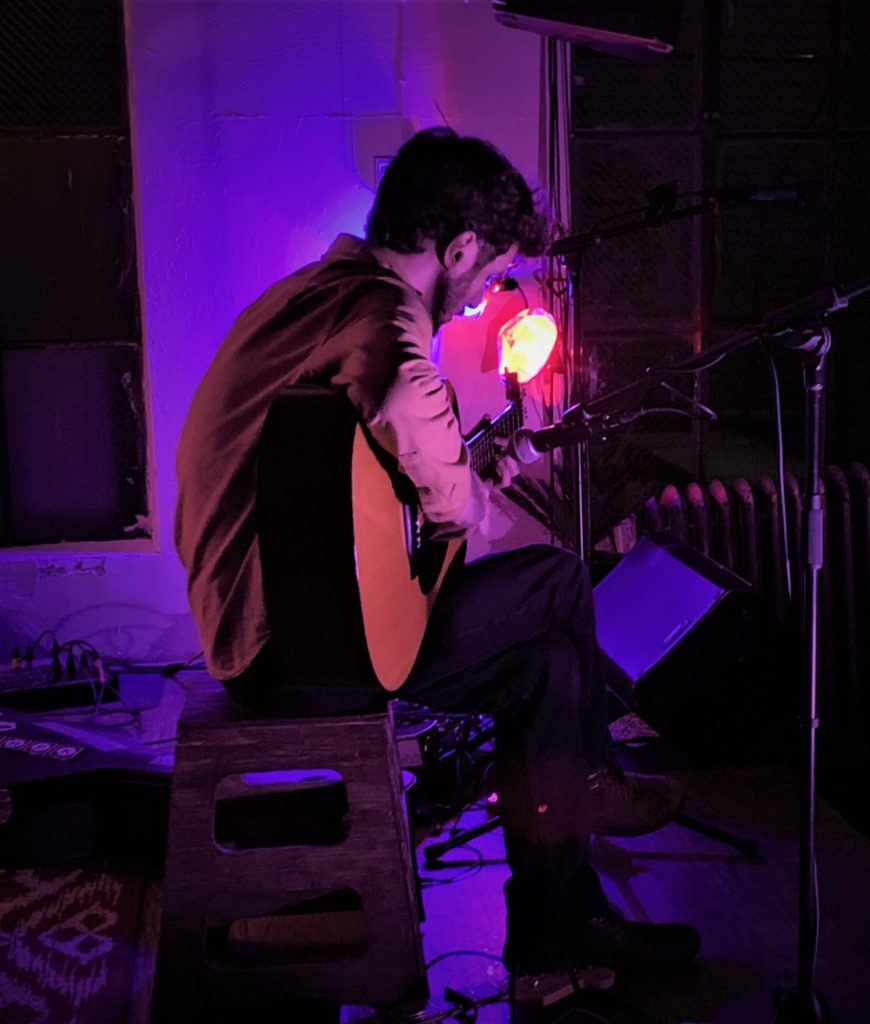 If you follow this site, you know that we are fans of "American primitive guitar" and have documented much of its greatest musicians in live performance. As examples, Daniel Bachman, Glenn Jones, Richard Bishop, Chuck Johnson, Bill Orcutt, Ben Chasny, and William Tyler have all graced these pages, often multiple times. If there's a "wunderkind" of APG its our featured performer for today, Eli Winter. A native of Houston who went to college in Chicago, Winter has been around the scene since he was in his teens. The first time I heard a live recording several years back, it seemed pretty obvious to me that Eli Winter was a unique talent and a person with skills far beyond his modest years.
In 2019, the music world seems to have taken notice. Winter released his first full length record The Time To Come, and was selected by Ryley Walker to appear on a the Walker-curated release on Tomkins Square Records called Imaginational Anthem. In the Fall, Winter self-booked an fairly extensive tour of the Northeast and we were fortunate to be able to present him as direct support for the Walker/Grubbs duo show at Trans-Pecos in mid-September. Winter's set was exactly what we had hoped to see — a showcase for a generational talent who could literally become the face of American primitive guitar in the decades to come. We fully expect to be attending Eli Winter shows for years to come, in progressively larger venues. But for now, this Trans-Pecos gig will suffice.
This set was recorded straight from the soundboard to a thumb drive. Due to the quiet nature of the show, the volume was quite low and elevating levels did produce some minor hiss. Otherwise, this is a quite listenable recording. Enjoy!
Download the Complete Show [MP3] / [FLAC]
Stream the Complete Show (minus banter):
Eli Winter
2019-09-12
Trans-Pecos
Ridgewood NY
Digital Master Soundboard Recording
Soundboard > 16bit 48kHz wav file > Soundforge (post-production) > CDWave 1.95 (tracking) > TLH > flac (320 MP3 and tagging via Foobar)
Produced by nyctaper
Setlist:
[Total Time 45:56]
01 Untitled
02 [banter]
03 Knock It Out
04 [tuning]
05 The Time To Come