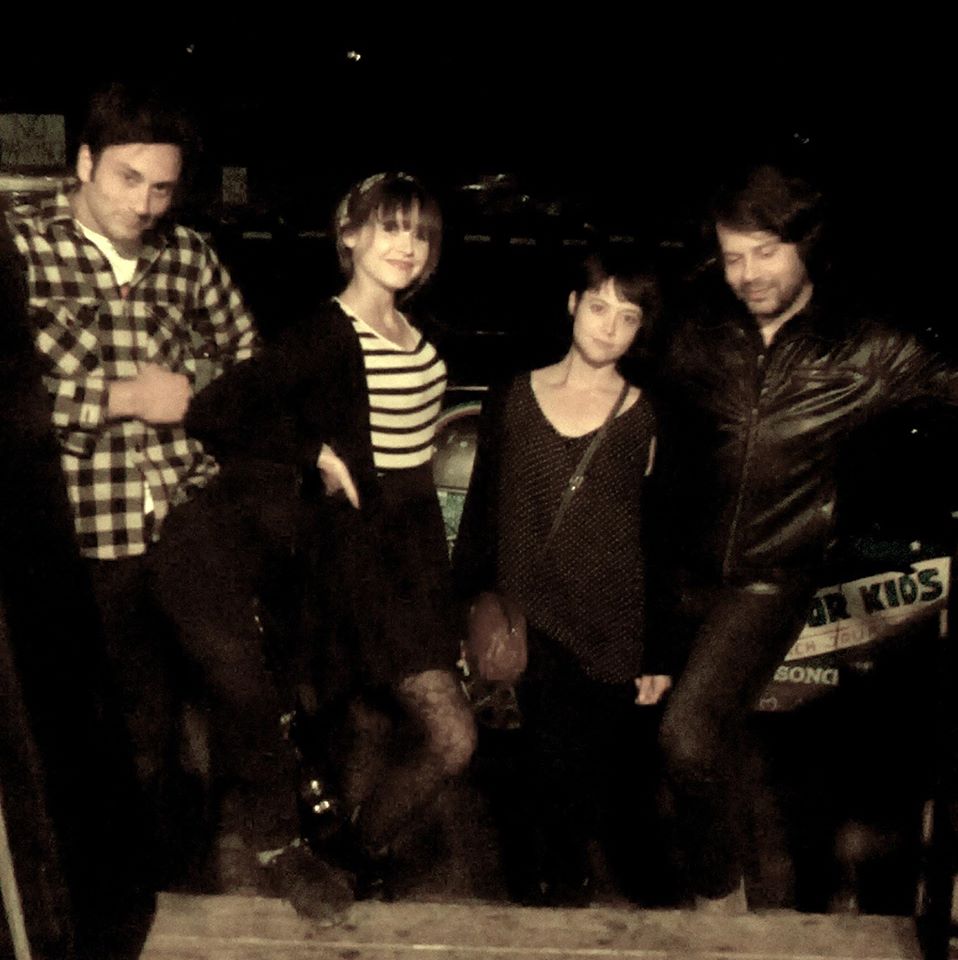 [band promo photo]
Gringo Star's formula ain't hard to figure out, nor is it foreign to fans of the stellar garage rock that's been pouring out of the Atlanta, GA area for the past several years. Helmed by the Furgiuele brothers — Nick and Peter — Gringo Star plays fun-loving, to-the-point tunes that find them in good company with other recent site favorites like fellow Atlantans The Coathangers and the West Coasters Night Beats. This late-night set at Mercury Lounge proved to be the kind of free-for-all you might expect, with the band as ringleaders. Their latest album, Floating Out to See, finds them in a slightly mellower, more textured mode on the LP, but in the tight confines of Mercury it all came out pure party music. I can only hope the after party was as much of a scorcher as this set. 
This set was recorded by the Mercury staff directly from the soundboard and provided to us. The sound quality is excellent. Enjoy!
Download the full set: [MP3] | [FLAC]
Stream the full set:

Gringo Star
2014-06-14
Mercury Lounge
New York, NY USA
Hosted at nyctaper.com
Produced by acidjack
Midas Verona Soundboard>Tascam CD–RW900SL>CD-R>Izotope Ozone 5 (effects, imaging, EQ, exciter)>Audacity 2.0.3 (tracking, fades, amplify, balance, upsample)>FLAC ( level 8 )
Tracks [cuts in after first song]
01 100 Miles
02 Find A Love
03 Make You Mine
04 The Start
05 Ask Me Why
06 Look For More
07 Count Yer Lucky Stars
08 Going Way Out
09 Mexican Coma
10 You Want It
11 Come Back Home
12 All Y'All
13 Shadow
If you enjoyed this recording, PLEASE SUPPORT Gringo Star, visit their website, and buy Floating Out to See on iTunes or Amazon.