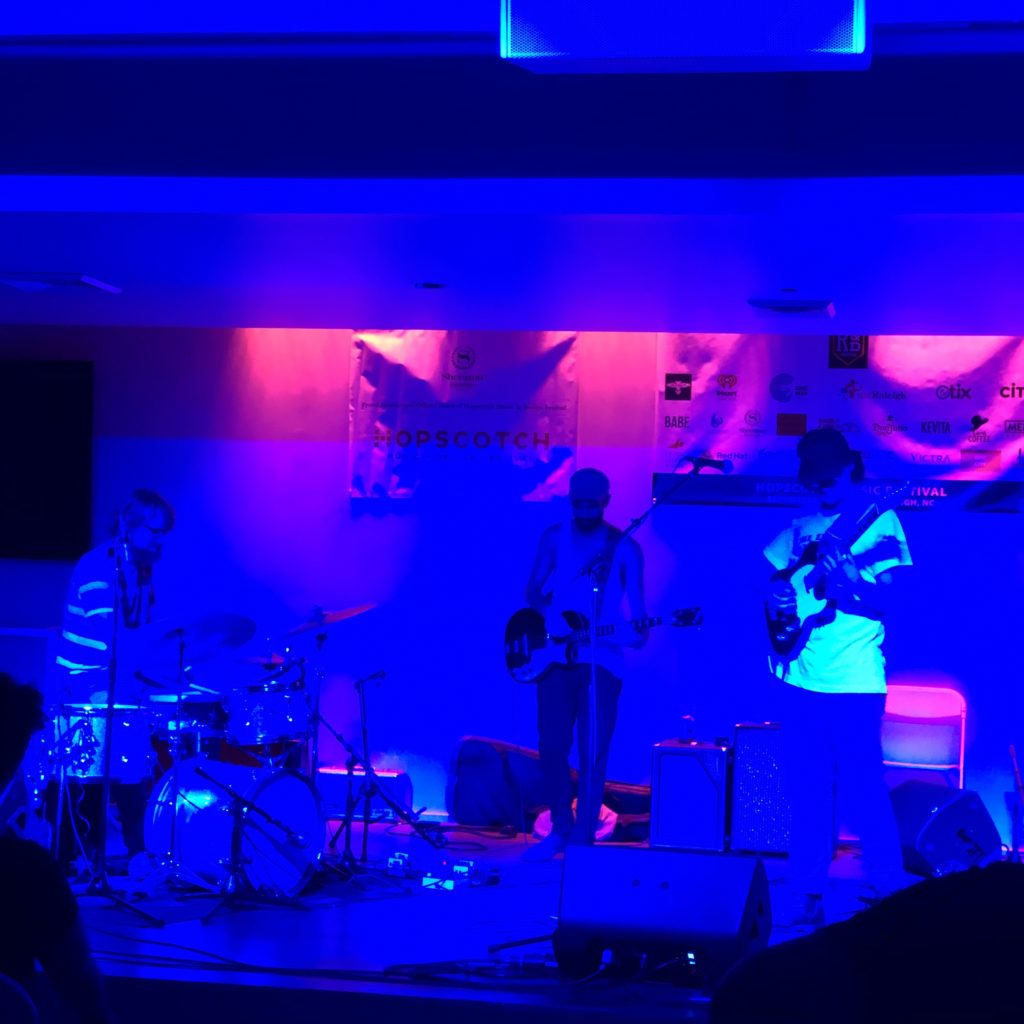 What else to say about Ryley Walker? We first saw the champ at this festival, Hopscotch, way back in 2014. In that span of 5 years, he's expanded his sound, produced definitive records (and the definitive Dave Matthews cover album), gotten wild, gotten sober, and hit stages all over the world. As much has changed, his essence hasn't — a relentlessly searching, gifted musician who doesn't pause his growth to keep his audience comfortable, but gives that audience his very best every night. If being the top card late at night at Nash Hall wouldn't seem like the right opportunity for a wild 90-minute set, you need to know more about Ryley.
Beautifully recorded by our bud Randy Hoke, this set has all the elements — some inside-baseball music biz comedy, classic songs ("On the Banks of the Old Kishwaukee"), and of course, long-form improvisation, in particular, the closing "Primrose Green," which Ryley seemed determined to push as far from its roots as possible. I think he agrees with us that among his many performances this year, this one was a particular winner. Have a listen and I think you'll agree.
In a useful piece of Ryley news, he's launched his own private press label, which includes a sold-out LP pressing of his Walker/Jewel/Gunn trio performance from Union Pool back in March. If you're lucky, you might find a copy out on tour…
Randy recorded this set with a soundboard feed, AKG shotgun mics at the back of the room, and onstage AKG mics. Even though this room is a challenge, he made an outstanding recording. Enjoy!
Download the complete show at the Live Music Archive
Ryley Walker
2019-09-06
Hopscotch Music Festival
Nash Hall
Raleigh, NC USA

Recorded and produced by Randy Hoke
Tracking by acidjack

AKG 568EB (slightly LOC, PAS) + AKG 480/CK61 (onstage, approx DIN) + Soundboard>>Tascam DR-680>3×24/48 WAV>editing>FLAC ( level 8 )

Tracks [Total Time 1:24:06]
01 [intro banter]
02 Telluride Speed
03 [banter/tuning]
04 The Halfwit In Me
05 [banter2]
06 Spoil With the Rest
07 [banter3]
08 22 Days
09 [banter4]
10 On the Banks of the Old Kishwaukee
11 [banter5]
12 Opposite Middle
13 [banter6]
14 Primrose Green

PLEASE SUPPORT RYLEY WALKER: Bandcamp | Dead Oceans