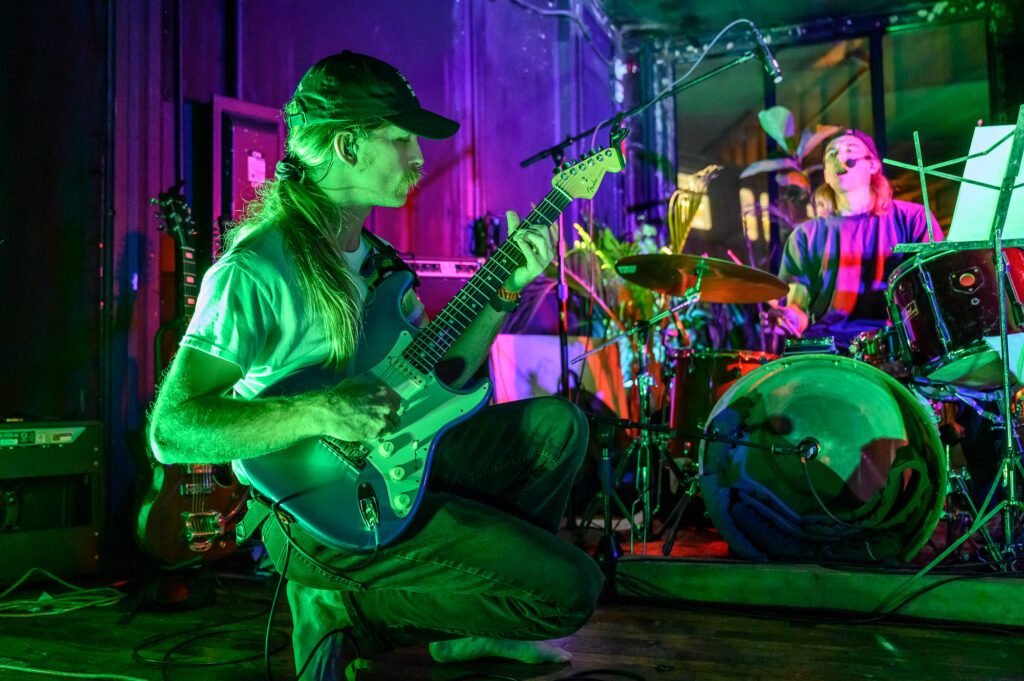 In what is perhaps the most NYCTaper-friendly tour announcement ever, last week it was revealed that Ryley Walker and Tonstartssbandht will co-headline a six-date Northeast tour in March that will arrive in New York at Bowery Ballroom on St. Patrick's Day. I've already purchased the Bowery tickets, but we've had some serious discussions about doing multiple dates on this tour, with the mostly likely being the Portland Maine and Providence Rhode Island dates on the weekend after the Thursday night in New York. We shall see, but suffice to say its an exciting tour that should not be missed by us, or by anyone serious about good music.
But the Bowery will not be the first post-pandemic show in New York for our old friends Andy and Edwin White. In late October, they toured for Petunia, the band's first proper album in three years and played a sold-out show at our own Market Hotel. I can not properly express how thoroughly renewing it was for us to see one of our favorite bands and favorite people play live again. Nevermind that the crowd also included a bunch of old friends, this night was just magic from start to finish. The band's set concentrated primarily on the new album material, and flowed as their sets always do, in remarkable continuity. The energy was peak throughout and hit a crescendo during the set-closing "Sorcerer", ending a wonderful night in truly excellent fashion. We expect more of these peaks on the tour in March.
I recorded this set with the installed Neumann hypercards blended with an excellent board feed mixed by Osaro. We are very pleased with the sound quality of this capture. Enjoy!
Download the Complete Show [MP3] / [FLAC]
Stream the Complete Show:
Tonstartssbandht
2021-10-28
Market Hotel
Brooklyn NY
Digital Master Recording
Soundboard + Audience Matrix
Soundboard [engineer Osaro] + Neumann KM-150s > Sound Devices 744t > 2 x 24bit 48kHz wav files > Soundforge (post-production) > CDWave 1.95 (tracking) > TLH > flac (320 MP3 and tagging via Foobar)
Recorded and Produced by nyctaper
Setlist:
[Total Time 1:01:57]
01 Falloff
02 Opening
03 What Has Happened
04 Hey Bad >
05 Breathe – Susie – Last Train Home
06 All of My Children
07 Magic Pig
08 Smilehenge
09 Sorcerer