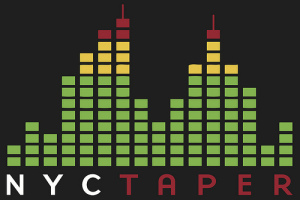 Its become an Annual tradition, so much so that we're attaching the "8th Annual" to the event to the event this year. And of course, we're doing it at Cake Shop again since, well, Andy and Nick have been so good to us over the years and like NYCTaper, Cake Shop has survived the ups and downs of the last decade in NYC music and is stronger than ever.
We also always rave about the bands for our shows and this year is no different. The headliner Car Seat Headrest is kind of a biggie for us — newly signed to Matador and getting tons and tons of big press for their new album Teens Of Style (out October 30). This is a set that will be packed, since Will Toledo's band is only playing four announced CMJ shows at this point and ours is the only free and unofficial show.
The balance of the bill consists of seven bands about whom we're very excited and for whom we'll be doing profiles on the site in the next few weeks. This is going to be a great one, so we hope to see you there. Details below.
NYCTaper CMJ Day Party
8th Annual Unofficial CMJ Show
from NYCTaper – NYC's Live Music Archivist
Thursday October 15, 2015
Cake Shop
152 Ludlow Street NYC
FREE Show
12 Noon Doors
Music 1pm – 7pm