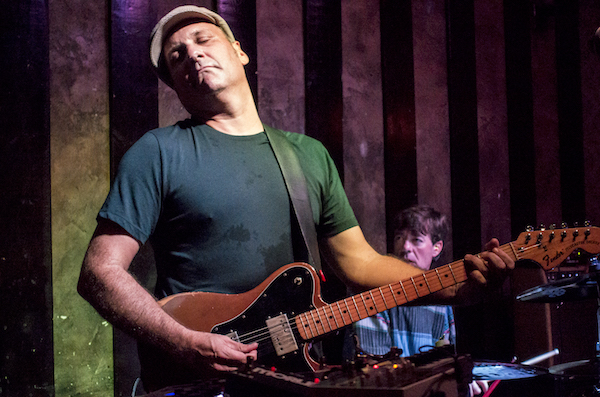 [Photos by Rocketman]
It's been nearly a decade since we've had new music from Scott Kannberg/Spiral Stairs—but the long wait is justified as his new album Doris and the Daggers is his best since Preston School of Industry disbanded in 2004. We caught up with Spiral Stairs for the first of his two night NYC stand and were rewarded with eighty minutes of tunes off the new record, plus some Pavement and Preston School of Industry favorites. If you needed reminding of Spiral's crucial contributions to the former, the song selection here—"Date with IKEA," "Kennel District," "Passat Dream," "Hit the Plane Down," and "Two States"—will emphasize that Pavement had two major songwriters. For my money, I enjoyed hearing a couple from the criminally underrated Preston School of Industry, the wonderfully-lackadaisical "Whalebones" (which ranks up there with his signature Pavement compositions) and "Caught in the Rain." (As an aside, there are quite a few PSOI tracks I'd still like to hear the Spiral Stairs band play live, like "Somethings Happen Always" and "Falling Away.") But back to Doris and the Daggers: so many reviews have focused on the maturity of the record, which makes it sound overly serious. Spiral Stairs may be older and singing about real life, but he's still doing so with a wink and smile and his penchant for an opaque but resonant turn of phrase.
I recorded this with the mics set up at the board in DIN stereo configuration, which I then combined with a board feed from the Bell House's FOH David Hurtgen. A special thanks goes out to David for loaning me a mic stand so I could make this recording for you all. The sound is excellent. Enjoy!
Download the complete show: [MP3/FLAC]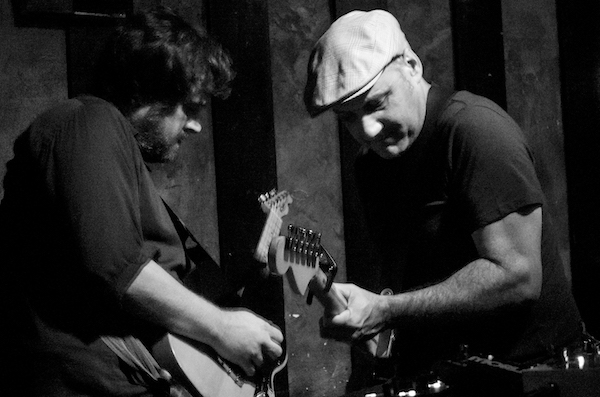 Spiral Stairs
2017-06-23
The Bell House
Brooklyn, NY
Recorded and produced by Eric PH for nyctaper.com
Photos by Rocketman
Soundboard (engineer: David Hurtgen) + AKG C480B/CK61 (DIN, ROC) > Zoom F8 > 2 x WAV (24/48) > Adobe Audition CC (align, mixdown, balance, compression, normalize, fades) + Izotope Ozone 5 (EQ) > Audacity 2.0.5 (tracking, tagging) > FLAC (24/48, level 8)
Tracks [1:18:31]
01. Flesh and Blood [Roxy Music]
02. Dance (Cry Wolf)
03. No Comparison
04. Exiled Tonight
05. Trams (Stole My Love)
06. Date with IKEA [Pavement]
07. Kennel District [Pavement]
08. Emoshuns
09. Dundee Man
10. Passat Dream [Pavement]
11. Hit the Plane Down [Pavement]
12. Whalebones [Preston School of Industry]
13. Caught in the Rain [Preston School of Industry]
14. Angel Eyes
15. Hypnotized
16. Two States [Pavement]
• Buy Doris and the Daggers at the Spiral Stairs website
• • Instagram
• • • Facebook