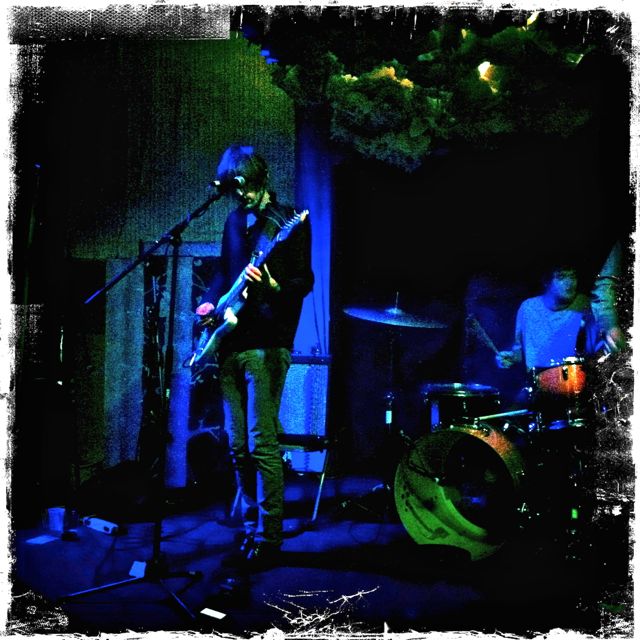 [Photos by acidjack]
I have wanted to see Royal Baths for over at least a year now, since this site last attempted to cover one of the band's New York shows. Last year's ill-fated attempt was a gig at Monster Island Basement that, let's just say, suffered from some human failings. But I didn't care – the band's debut album on Woodsist Records, Litanies, was one of my absolute favorites of last year. Woozy, dark and catchy as hell, the record sounded perfectly like their hometown of San Francisco, evoking that city's 60s fixation without being trapped by it. Knowing that this Kanine Records (their new label) party at Glasslands would feature a strong lineup of bands and top-notch sound engineering, I calculated that this would be our chance to capture a memorable set.
I was right.  The band that showed up for this show was lightyears beyond the act we saw a year ago – focused, poised, and powering their way through a number of songs that will appear on their forthcoming record on Kanine, Better Luck Next Life. The new tunes continue in the dark vein of Litanies, but feel a bit tighter, with a tad less of the ramshackle feel that characterized Litanies.  They also offered up some of my favorite tunes from that record, including "Sitting In My Room", and rolled out a truly bizarre cover – Nina Simone's "Be My Husband" (I had to Google lyrics to figure that one out, and still had it wrong the first time..)  They closed out with a lengthy psychedelic new number that once again highlighted their musical chops. Clearly, moving to New York was good for these guys.  I can't wait for the new record.
hi and lo and I recorded this set with Schoeps MK5 cardiod microphones and a flawless soundboard feed from Josh, the house engineer at Glasslands.  The sound quality is outstanding.  Enjoy!
Better Luck Next Life will be released on Kanine Records on February 7, 2012.  Pre-order the record [HERE]  Thanks to Kanine Records for granting permission to record.
Stream "Sitting In My Room"

Audio clip: Adobe Flash Player (version 9 or above) is required to play this audio clip. Download the latest version here. You also need to have JavaScript enabled in your browser.
Stream "Be My Husband [Nina Simone]"

Audio clip: Adobe Flash Player (version 9 or above) is required to play this audio clip. Download the latest version here. You also need to have JavaScript enabled in your browser.
Direct download of MP3 files [HERE] | Direct Download of the FLAC files [HERE]
Follow acidjack on Twitter
Note: All of the material on this site is offered with artist permission, free to fans, at our expense. The only thing we ask is that you download the material directly from this site, rather than re-posting the direct links or the files on other sites without our permission. Please respect our request.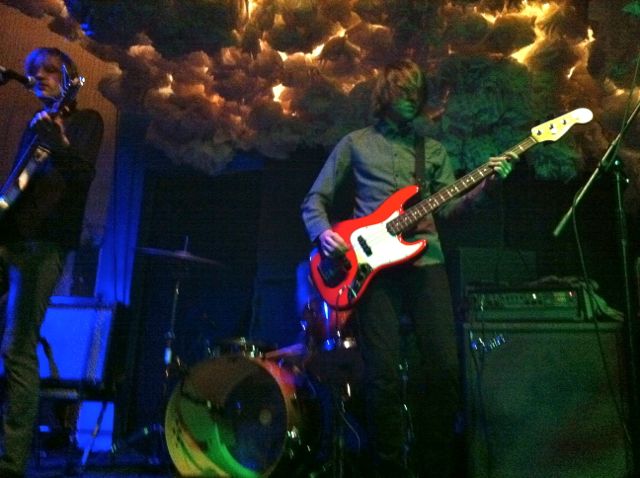 Royal Baths
2011-12-09
Glasslands
Brooklyn, NY USA
Recorded by hi and lo
Produced by acidjack for nyctaper.com
Schoeps MK5(c)>CMR>PFA>EAA PSP2>Sonic AD2K+ + Soundboard >> Tascam DR-680 (24/48)>2x24bit/48kHz WAV>Audacity (mixdown, set fades, very light EQ (about -1db cut @ 125Hz and below) tracking, amplify, balance and downsample)>FLAC ( level 8 )
Tracks
01 [new song – "Morning Birds"]
02 [new song – "She's the Hunter and You're the Prey"]
03 [new song – "Shadow World"]
04 Drudgery
05 Be My Husband [Damien Rice]
06 Sitting In My Room
07 [new song]
If you enjoyed this recording, PLEASE SUPPORT The Royal Baths, visit their website, and pre-order Better Luck Next Life from Kanine Records [HERE]